We are a company with 22 years experience in industrial automation with a wide range of activities.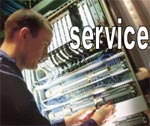 Our applications include:
• PLC (Omron, Siemens, Telemechanique, Mitsubishi, Vipa)
• Inverter (Bonfiglioli, Siemens, Delta)
• and custom applications with our own electronic circuits using industrial microcontrollers.

We also have a vertical configuration centers of the patterns with high construction standards.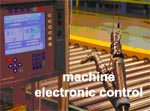 We undertake:
• design
• construction
• replacement
• repair of any electrical system and electronic automation without restrictions.
Provision of specialized weighing systems for industrial use with bar code printing from any printer type.